11 June 2016
Auditions for the Academy of Young Opera Singers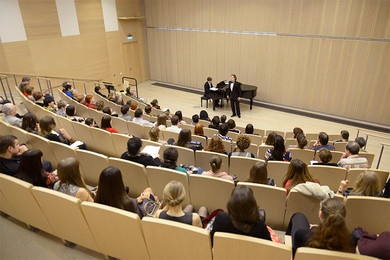 On 26 and 27 June and 7 and 8 July 2016 there will be auditions for places at the Mariinsky Academy of Young Opera Singers.
To take part, auditionees must rehearse arias from operas by Russian and international composers.
Auditions are open to those under the age of thirty who have undergone vocal training. Candidates should have a printed copy of their biography.
Auditions will take place at the Mariinsky Theatre, entry via door No 12.
Submitted on 25 August 2016, Thursday
---

Mariinsky Theatre:
1 Theatre Square
St. Petersburg

Mariinsky-2 (New Theatre):
34 Dekabristov Street
St. Petersburg

Mariinsky Concert Hall:
20 Pisareva street
St. Petersburg
To make an order, please use mobile version of our website - buy tickets from any smartphone