Mariinsky News
>
2016
>
Valery Gergiev will be appearing at the Pacific Music Festival in Japan
03 August 2016
Valery Gergiev will be appearing at the Pacific Music Festival in Japan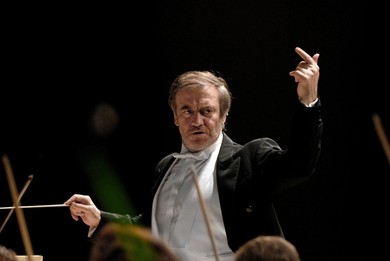 From 4 to 9 August Valery Gergiev will be appearing with the Pacific Music Festival Orchestra in four Japanese cities.
On 4 and 8 August the ensemble under maestro Gergiev will appear at the Cultural Centre in Chitose and the Shimin Kaikan Concert Hall in Hakodate. The programme includes Felix Mendelssohn's Fourth Symphony Italian and Dmitry Shostakovich's Eighth Symphony.
On 6 and 7 August the Pacific Music Festival Orchestra will appear in Sapporo at the Kitara Concert Hall as well as on an open-air stage in the Art Park. The programme of both these days will also include Johannes Brahms' Violin Concerto, the solo to be performed by Greek virtuoso Leonidas Kavakos.
On 9 August the final concert of the Pacific Music Festival will take place at Suntory Hall in Tokyo. The programme will again include works by Felix Mendelssohn, Johannes Brahms and Dmitry Shostakovich. The soloist will be Leonidas Kavakos.
The Pacific Music Festival, established by Leonard Bernstein in 1990, sees its main task as providing support to talented young musicians. The festival's orchestra is a youth ensemble of ninety musicians aged between eighteen and twenty-nine who are selected according to the results of auditions held throughout the world. Over the course of four weeks the young performers hone their skills under the direction of conductors and musicians from renowned symphony orchestras so that they can subsequently present the programmes they have rehearsed at Japan's greatest concert venues. To date, more than three thousand two hundred young musicians from seventy-four countries have taken part in the project. Since 2015 Valery Gergiev has been Artistic Director of the Pacific Music Festival.
Submitted on 25 August 2016, Thursday
---

Mariinsky Theatre:
1 Theatre Square
St. Petersburg

Mariinsky-2 (New Theatre):
34 Dekabristov Street
St. Petersburg

Mariinsky Concert Hall:
20 Pisareva street
St. Petersburg
To make an order, please use mobile version of our website - buy tickets from any smartphone