Mariinsky News
>
2016
>
The summer festival season continues: tours by Valery Gergiev and the Mariinsky Orchestra
09 August 2016
The summer festival season continues: tours by Valery Gergiev and the Mariinsky Orchestra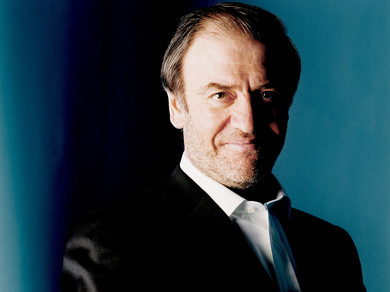 Immediately following the close of the I Mariinsky International Far East Festival in Vladivostok the Mariinsky Orchestra and Valery Gergiev are setting out on a European tour.
On 12 and 13 August the Mariinsky Orchestra under Valery Gergiev will appear at the Yehudi Menuhin Festival in Gstaad (Switzerland). The concert programmes include Gustav Mahler's Fifth Symphony and Dmitry Shostakovich's Fifteenth Symphony. There will also be performances of works by Sergei Prokofiev – Piano Concerto No 1 featuring Boris Berezovsky (12 August) and Violin Concerto No 2 with soloist Patricia Kopatchinskaja (13 August).
On 15 August the Mariinsky Opera and Orchestra under Valery Gergiev will be performing at the prestigious Edinburgh International Festival (Great Britain). At the Usher Hall there will be a concert performance of Richard Wagner's opera Das Rheingold. The lead roles will be performed by the company's finest soloists, among them Ekaterina Semenchuk, Vladislav Sulimsky, Mikhail Petrenko, Mikhail Vekua, Andrei Popov and Yuri Vorobiev.
On 16 and 17 August the Mariinsky Orchestra will visit the Turku Music Festival (Finland). The first of the two festival evenings will be dedicated to music by Russian composers. The programme is to include Pyotr Tchaikovsky's Romeo and Juliet fantasy-overture, Modest Musorgsky's Pictures at an Exhibitionand Dmitry Shostakovich's Cello Concerto. The soloist is Jonathan Roozeman, a prize-winner at the XV International Tchaikovsky Competition. The performance on 17 August will be dedicated to the legendary Russian ballerina Maya Plisetskaya. That evening will see performances of Georges Bizet – Rodion Shchedrin's Carmen-Suite, Maurice Ravel's suite Ma Mère l'Oye and Sergei Rachmaninoff's Symphonic Dances. As part of the traditional series of master-classes to be held within the framework of the programme of the annual Turku Music Festival, on 17 August Valery Gergiev and soloists of the Mariinsky Orchestra will present a master-class for young musicians.
Submitted on 25 August 2016, Thursday
---

Mariinsky Theatre:
1 Theatre Square
St. Petersburg

Mariinsky-2 (New Theatre):
34 Dekabristov Street
St. Petersburg

Mariinsky Concert Hall:
20 Pisareva street
St. Petersburg
To make an order, please use mobile version of our website - buy tickets from any smartphone